Long-term Affiliate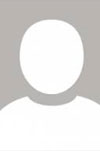 Wahl completed his Bachelor of Education in History and Politics at the Technical University of Dresden in 2011. He did his Masters in Modern History at the University of Canterbury, New Zealand. In the spring and summer of 2013, Wahl was an intern at the Hannah Arendt Institute for Research of Totalitarianism, Dresden. From September 2013 onwards, he received a three-year-scholarship from the University of Kent, UK, for the dissertation project "Medical Memories and Experiences in Postwar East Germany". Wahl graduated as Ph.D. in 2017.
Since January 2017, Wahl has been a Research Fellow at the Institute for the History of Medicine at the Robert Bosch Foundation, Stuttgart.
Main Research Interests:
Social History of Medicine
History of Medicine and Patient Experiences in the German Democratic Republic
Medical Ethics in the German Democratic Republic/ Cold War
Memory Studies
"Deine Gesundheit, unser Staat"
Patienten mit Alkoholabhängigkeit, Diabetes und Geschlechtskrankheiten in der Deutschen Demokratischen Republik
In der Legitimationsstrategie der DDR gegenüber der BRD und dem Westen spielte das Gesundheitswesen eine enorme Wichtigkeit. In den Aussagen des Ministeriums für Gesundheitswesen wurde vor allem der staatliche Charakter der medizinischen Betreuung als vorteilhaft gegenüber dem privatwirtschaftlichen System der BRD hervorgehoben. Der ehemalige Gesundheitsminister Ludwig Mecklinger ging in seiner Rede auf einer Tagung der Kreisärzte im Jahre 1981 sogar so weit zu konstatieren, dass "[i]n der Begegnung mit dem Gesundheits- und Sozialwesen […] für den Bürger der Sozialismus Name, Gesicht und Adresse" hat. Diesen Beschreibungen folgend, ist das Anliegen der Habilitationsarbeit, eine Sozial- und Patientengeschichte auf der Mikroebene zu entwickeln, welche sich konkret mit den Auswirkungen des politischen und gesellschaftlichen Anspruches eines sozialistischen Gesundheitswesens auf die Realität und damit auf die Erfahrungen der Patienten mit Diabetes, Geschlechtskrankheiten und Alkoholabhängigkeit in den ostdeutschen Behandlungsräumen – und hier vor allem der Städte und Bezirke Dresden und Rostock – auseinandersetzt. Die Analyse dessen stützt sich auf Korrespondenzen, Berichte, Egodokumente und Ausstellungsmaterialien aus privaten und öffentlichen Institutionen und Archiven sowie populäre Literatur, um in den Mikrokosmos der verschiedenen Akteure im sogenannten Arzt-Schwester-Patienten Verhältnis und dessen Umfeld in der DDR vordringen zu können.