Long-term Affiliate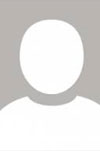 Prof. Dr. Kay Peter Jankrift, born 1966 in Georgsmarienhütte, studied Medieval and Modern History, Semitic Philology and Islamic Sciences at the Universities of Münster and Tel Aviv. Doctoral scholarship at the Institute of German History, University of Tel Aviv, from 1993-1994. Doctorate from the University of Münster 1995. 1997-2000: researcher at the Institute for Theory and History at the University of Münster. 2000-2005: researcher at the Institute for the History of Medicine of the Robert Bosch Foundation, freelance since 2005.

Assistant lecturer for Medieval History at the Historical Institute, University of Münster, and at the University of Düsseldorf until the summer semester 2000. Habilitation [advanced research degree] and university teaching qualification in Medieval History, University of Münster, 2002.

Since August 2009 research assistant at the Institut für Europäische Kulturgeschichte (Institute for European Cultural History) at the University of Augsburg/ Germany. Since 2012 apl. Prof. at the University of Münster.
Main research interests: History of the Iberian peninsula; encounters between Orient and Occident; urban history; history of the crusades and the religious orders of knights; social, cultural and medical history of the Middle Ages.
"Sprachen, Übersetzungen und Akteure in vormodernen Friedensprozessen"
"Leben mit den Feinden des Glaubens. Christen, Juden und Muslime in Toledo und Tortosa (ca. 1085-1285)"